Kitchen Renovations
Serving Barrie and the surrounding area.
Selling your house? Or just tired of your dated kitchen? Would you like to spruce up your kitchen without a major renovation? We can help.
J&C Contracting's extensive experience with kitchen renovations enables us to help you with all aspects of your kitchen renovation project. From connecting you with the best designers and kitchen companies to removing bulkheads and structural walls, providing electrical contractors to install modern lighting systems, and providing electrical for all your new appliances, J and C Contracting has got you covered! We also have experienced flooring experts to take care of all your tiling, hardwood and laminate needs. And of course we will do all of this with the minimum impact on your daily life, using only the best quality materials
We can also organize your meeting a kitchen designer who can help you to optimize your space and help you choose the kitchen of your dreams.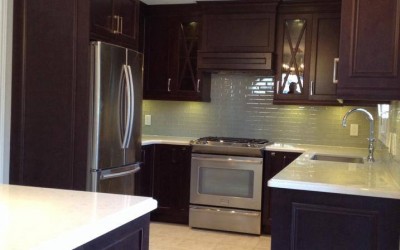 Free Estimate
If you have questions or would like to schedule an appointment please contact us today. We're always happy to meet to discuss your project.